Thickness of the wall board – find out which is the most suitable for your wishes
Lets go through quick guide to help you decide which wall thickness is the most suitable for your wishes, so things woulnd go as bad as for little pigs.
The basic rule with wall thickness is the thicker the timber, the better the insulation and durability. So, if You want to buy house for a year-round living You will need thicker logs than a summer house or garden house you'll use only in summer.
Please note that insulation and heat loss are not only dependent on the thickness of the walls: windows make a difference too. But about that we will talk in some other artickle.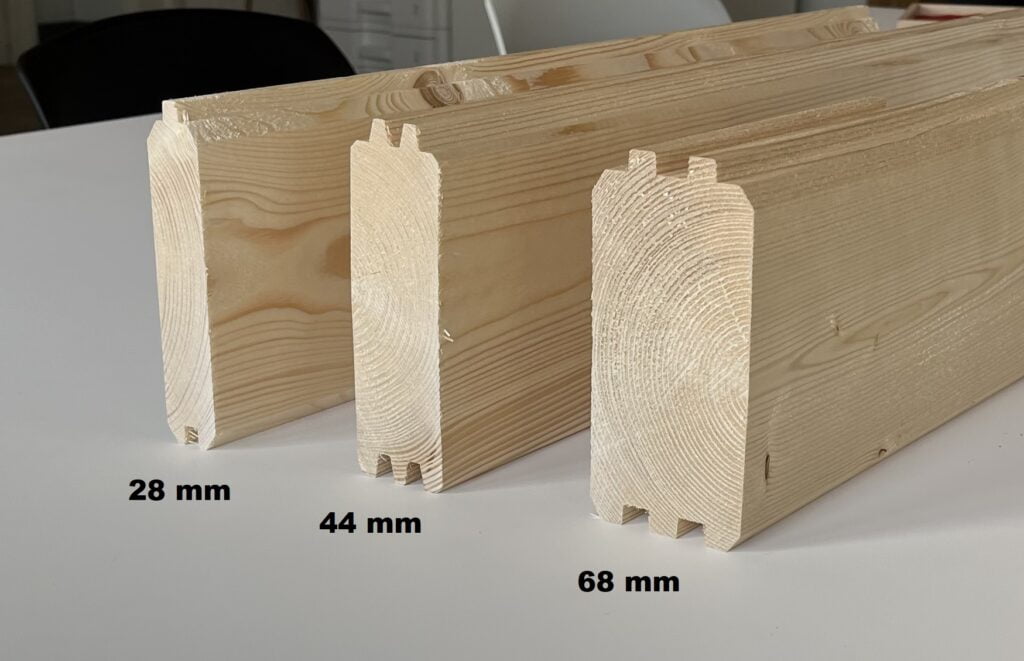 Most common wall thickness are 28mm, 44mm and 68mm, and of course double walls
28 mm walls are single tongue and groove logs and suitable for storage sheds and smaller seasonal garden rooms. They are ideal for use in summer as garden shed, storage building, simple beach house. And if you need to work within a budget – they are smart choice.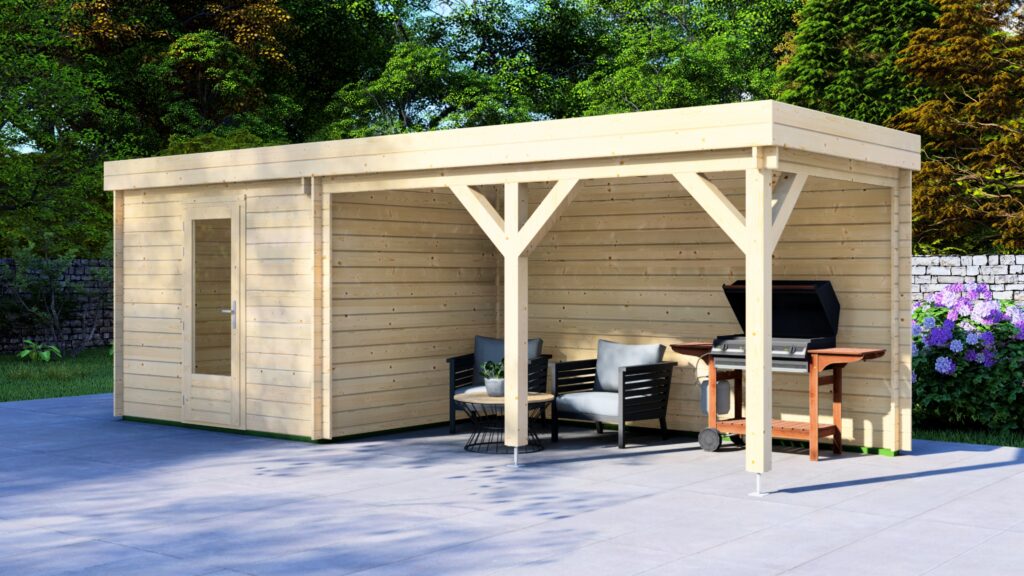 44mm wall logs have double tongue and groove and with these walls you can easily go for larger garden buildings and even weekend homes, summer houses, guest houses and extra large garden buildings.
44mm walls can provide warmth in spring, summer and autumn. This is a good investment, because they are warm enough to use whole year.
44mm thick timber walls also give you the option to entertain in the garden for most of the year. Cabin is insulated enough for spring sleepovers, whatever the weather is. If you and your children are jostling for space in your home, then a garden building with this type of wall thickness could help solve the problem.
If you are looking for a house which you can use all year, you should chose 68mm walls and make sure that the cabin has double glazing in windows and doors. These cabins can be insulated (floor, roof and windows) with a small amount of extra work and a little extra cost and then the garden house is good to use 365 days a year. A log burner or small electric heater will make your cabin extra cosy during the winter months.
This log thickness also provides a more luxurious environment. Thicker logs also provide better sound insulation, so you've more chance of cutting out the world outside (including better protection from wind).
68mm thick timber walls are also the best option if you plan to use cabin as a spare room, extra living space, or holiday house. Thicker logs mean you can use the space all year round.
There are different types of double walls. Most common is 44+44mm or 68+68mm walls, so You could add isolastion material between, but in different countries standarts can be / are different so You could also use 44+28mm.
If You are planning to use your log cabin as full year living house You really should consider double wall option. These projects usually will be custom made, so costs will be higher, but remember – You will pay for what you need.
Wall thickness is one of the most important factors to consider before buying a wooden house. It affects both – the use of the house and the price.